About The Video
---
What do you say when you talk to yourself? Are you your best coach? Or your own worst critic?
Champions use these silent conversations as the starting point of success. The better your self-talk, the better your chances of success. And Denis Waitley, the author of the No. 1 Bestselling audiobook of all time, allows you to eavesdrop on the unique self-talk of Olympic athletes and NASA astronauts in this video.
He shares a few common techniques on how to become your own best coach through psycholinguistics, the study of the relationship between linguistics and psychological processes.
And it all starts with a simple concept — "When the mind talks, the body listens and acts accordingly."
Learn how to use positive self-talk to ensure your success in Denis Waitley's FREE Masterclass on the New Psychology of Winning. Click here to select the date and time that works best for you.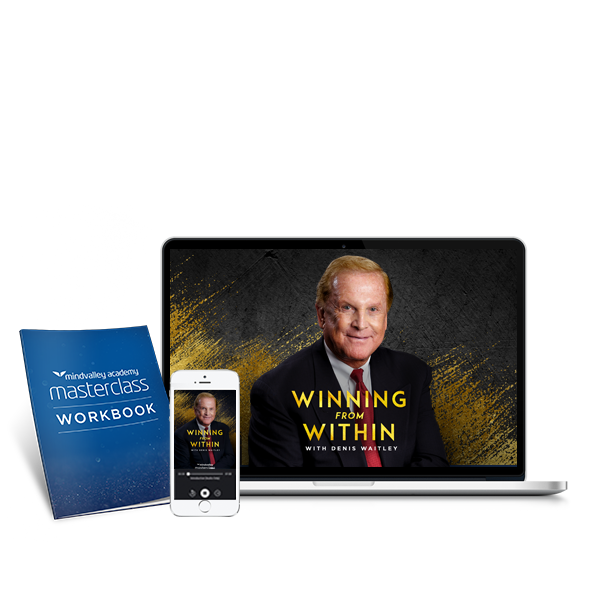 Discover The Secrets Behind The Psychology of Winning With Denis Waitley
Learn 5 ways to find the champion inside you & experience record breaking success in 60 minutes or less. Choose your preferred session to attend below.
---
Do you have any techniques for coaching yourself for success? Share in the comments below.