"When you stand again, when you turn your crawl into a walk, and your
walk into a run, and your run into a soar — when you do that,
you liberate every single one of us witnessing you."

— Lisa Nichols
Life can be challenging and overwhelming.
There are always moments where you have to make the decision, "Will I push past the obstacles, my resistance, that voice in my head that says, 'I can't'?"
And when you feel like the answer is "No," take 4 minutes to watch this video by transformational speaker Lisa Nichols on resilience — trust me, it's worth it.
You can check out Lisa Nichols' new FREE Masterclass on Mindvalley Academy to learn more about how to use the power of your voice to inspire others.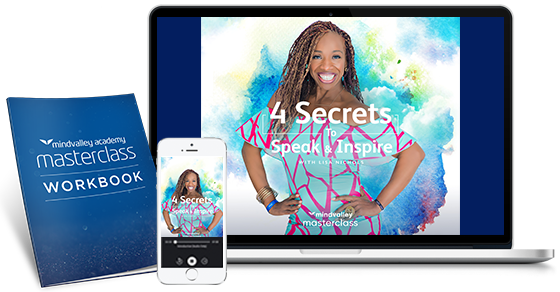 Discover 4 Secrets For Becoming A Masterful Speaker & Storyteller With Lisa Nichols.
Learn how to inspire and move an audience using just your voice with this FREE Masterclass. Choose your preferred session to attend below.
---
How did you feel after watching this video? Did Lisa's words fire your up? We'd love to hear your thoughts in the comments below.