About The Video
---
It's difficult to defend the concept of Energy Medicine unless you are shown what it can do.
And in the modern day, we're sensitive to the judgments held by the "hard science" folks. In this 7-minute video, Master Energy Medicine Practitioner, Donna Eden, demonstrates the power of energy medicine on an audience member.
And not just any audience member... but a skeptic.
Donna explains the significance of our electromagnetic fields in energy medicine, and the science behind how we can use magnets and other energy medicine tools With the simple exercise shown in this video, you can reverse stagnant energy — which is great for arthritis, fatigue, or when you're just starting to feel sick.
(Note: This is not set up or staged.)
Curious about Energy Medicine? Check out Donna Eden's FREE Masterclass. You can click here or sign up using the form below.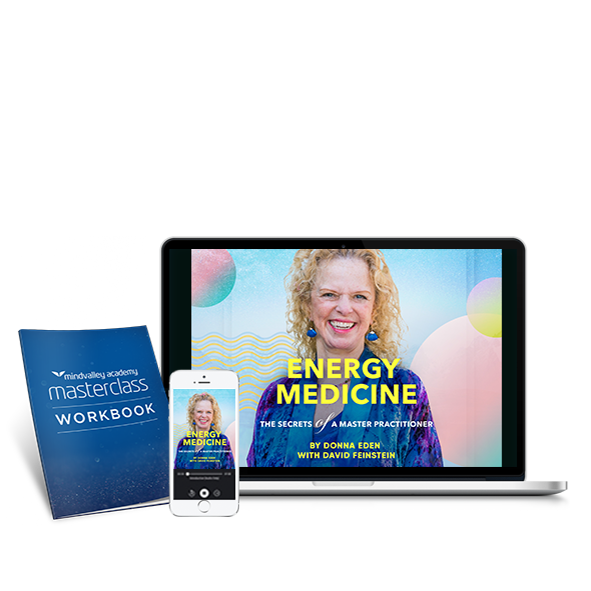 Discover 4 Practical Ways To Bring Energy Medicine Into Your Everyday Life With Donna Eden & David Feinstein.
Learn how energy actually runs our reality with this FREE Masterclass. Choose your preferred session to attend below.
---
Do you believe in energy healing powers? Or would you say you're still skeptical of energy medicine? Share your thoughts in the comments below.