About The Video
---
What would it be like if you could heal and revitalize yourself?
Master Energy Medicine Practitioner, Donna Eden, is no stranger to chronic illness. She's suffered from ailments like multiple sclerosis, tuberculosis, and heart attacks.
But in this 5-minute video, Donna Eden and her husband, David Feinstein, explain how all can use Energy Medicine as a supplement to Western Medicine. After healing herself and teaching other people energy medicine for years, Donna realized, "Everybody can heal themselves." As part of her mission to increase global health and wellness, she has decided to bring Energy Medicine to Mindvalley.
Because you don't have to be a gifted healer to start using energy medicine on yourself and your loved ones.
With over 40 years of experience, Donna Eden's expertise in energy medicine has transformed the lives of over 100,000 of her students (including many physicians, nurses, and other mainstream health professionals).
Check out Donna Eden's FREE Masterclass, Energy Medicine: The Secrets of a Master Practitioner. Click here or use the sign up form below.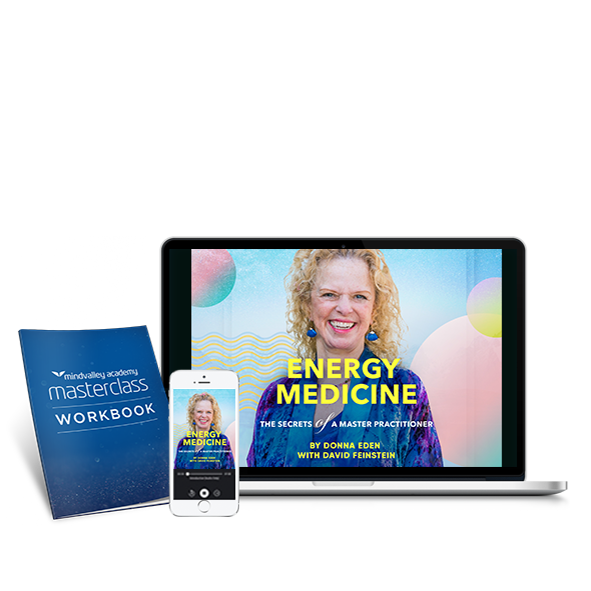 Discover 4 Practical Ways To Bring Energy Medicine Into Your Everyday Life With Donna Eden & David Feinstein.
Learn how energy actually runs our reality with this FREE Masterclass. Choose your preferred session to attend below.
---
Have you experienced the amazing benefits of Energy Medicine? Share your story in the comments below.