We meet countless of people every day — but how do we create deeper connections with the right people, at the right time?
In this enlightening full talk from Mindvalley A-Fest Croatia, energy healer Jeffrey Allen demonstrates how we use our energy to create more profound connections in our daily interactions and attract the people we need most in our life.
Jeffrey Allen is a spiritual teacher, energy healer, and author of Duality on Mindvalley Academy. An engineer by trade and energy healer at heart, Jeffrey has helped thousands of professionals combine their intellect and intuition to boost confidence, improve relationships, find meaning and purpose, and manifest the life of their dreams.
Here are some highlights from this full talk:
(0:34) — The two common challenges we face when trying to attract the right people into our life;
(1:53) — How Jeffrey became a world class spiritual teacher and turned his energy healing practice into a six-figure business without following the conventional rules;
(6:48) — A breakdown of the 3 steps to acttract and connect to the right people;
(11:15) — How to skip the small talk and make deeper connections through all channels of communication;
(13:45) — How to make someone feel more engaged in the conversation.
Based in Tokyo, Japan, Jeffrey is known as "The Healers' Healer" and has traveled globally — teaching energy work, intuition, and healing on four continents.
Through a deep understanding of energy, Jeffrey helps you break through your hidden blocks and create a powerful intuitive awareness, giving you a unique edge in your personal and professional growth.
---
Want to learn more about improving relationships? Join one of Mindvalley's most loved teachers, Jeffrey Allen in his upcoming FREE Masterclass.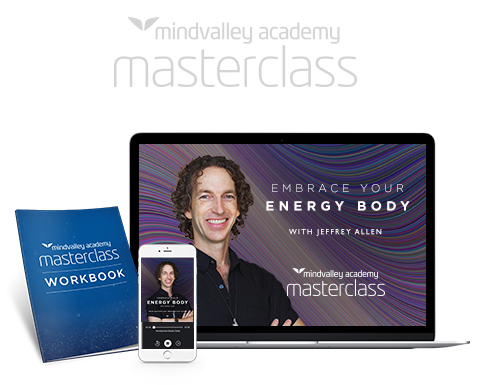 Attend Our FREE Masterclass On Embracing Your Energy Body
Discover 4 powerful energy techniques to tune your energy for success. Click here to choose a date and time to tune in to the broadcast in your own local time zone.
---
Have you experienced these two common challenges in meeting people? Share in the comments below.